We can't wait for the next big thing.
Design thinking
From dream to business.
Successful IT start-ups employ user research, prototyping and engineering to make their business ideas real.  Our goal is to support you in these activities, so that your concept becomes a cutting-edge product that stands out in the market and attracts a wide group of users.
Product Design
With a natural focus on business, we identify disruptive software and hardware features for your project and we help you to craft the next big thing.
UX/UI Design
We are always up to date with design trends, and slightly obsessed about making users confident and engaged. Putting aesthetics and usability together is how we invent awesome digital environments.
Technology tutoring
Expertise and pragmatism.
We know from daily experience at the side of start-ups that technology, design and business are closely related in the ICT industry. We can help you build a solid system, advising you on the features, technologies and services that offer the best cost-benefit tradeoff.
Minimum Viable Product
A minimum viable product lets you attract thousands of early adopters right from the start, testing options and gaining market insight. We build your solution without a line of code, just using rapid prototyping tools.
Product Development
We implement server APIs, mobile apps, web apps and more – integrating all necessary services and making sure the final product can grow in scale and extent over time.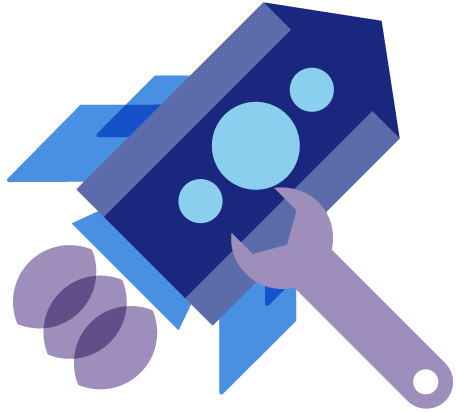 Continous integration
Agile method.
As the IT market grows, engineering methods and techniques evolve to keep up. We follow the Agile method in a Scrum framework to guarantee maximum flexibility and cohesion between idea and product: prototype, test, approve, iterate.
Launch
Launching on an online store is crucial to success. We are at your side throughout the final run-up so you can make a great first impression.
Integration
Stepping out into the market is only the beginning: through continuous integration, we continue to develop, maintain, and monitor through analytics tools.